Smart dashboards often provide at-a-glance views of key performance indicators (KPIs) relevant to a all campaign. To gauge exactly how well campaigns are performing, smart dashboards allow you to capture and report specific data points for each campaign within the portfolio.
Benefits of using smart dashboards
Smart diversion aims to help affiliate networks maximize the the use of traffic and increase profit. With Smart diversion, Smartstalk helps you to make good use of traffic and distribute the traffic to multiple offer in your network. In this case, your extra clicks will be not wasted and your profit will be maximized by traffic diversion to right offers.
This feature is implemented in Smartstalk by assigning traffic percentage to the offer. This feature contains no of activities.
Redirect Percentage to more then one offer
Default Redirect percentage is 20%
Activation of Redirection
Deactivation of Redirection
Smart link is a feature which help networks to sort out groups of offers and promote offers by using single "Link" to publishers, which will help networks to be more efficient to integrate with their affiliates/publishers.
Affiliate networks who run offers by using smart link will improve their offer management/affiliate management and achieve a better ROI.
With Smart link feature, received world wide Geo's traffic on single link which will distribute to offer by their geo and network identification.
Event Tracking is a method available in the Smartstalk that you can use to track the event happening in the campaign, such as a Download, installation, activation , sale, sustenance etc. When used this way, all activity on such campaign is captured as an events in the Analytics reporting. With Smartstalk, you would commonly apply Event Tracking to:
The design model for Event Tracking is highly flexible, and its use can be extended well beyond the common model of fixed events. Determine in advance all activity for which you want to track data. Even if you initially track only the conversion, having an overall sense of the various events you want to track will help you establish a report structure that scales well with an increase in the number and type of Event Tracking.
Knowing in advance how the reports should look will direct the structure of your Event Tracking implementation. In addition, you can inform the report user about the different tracking possibilities available with Event tracking to get the most out of your implementation. For example, the user might be interested in tracking sales, but might also be interested other KPI also like Download, Registration etc.
In Conversions log we can track the Raw data for each conversion all the information we can track at our end like IP's, User Agent , Conversion timing, Model, Geo's, Carrier, Sources, etc.
A information that come with the clicks and conversions that we can track in this section.
Advance reporting is a premium feature where you can see your data in any type of foam and category to monetize the offers and increase the performance.
Here you can easly optimize the traffic quality and data will indicate you to make the performance better.
All type of filters category you will get on a single screen.
LMS
Lead Management System
No need to panic for your data. You can save all your data in one place.
We will provide you LMS ( Lead Management System to track your hot leads)
Automatically send you the notification of the descripency or KPI mismatch like  Traffic Start, Traffic Stop, CR drop, Over cap etc. Triggers the notification that help to resolve issues and take the action to mitigate the risk.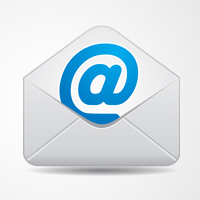 Email Server
Additional email server for your company promotional / newsletter mailers with custom plan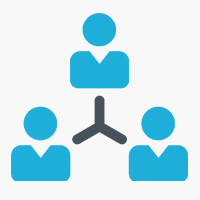 Multi Entity
In this section you use a panel for more than one organisation. It will help to reduce the costing you don't need to take the multiple Platform for multiple organisation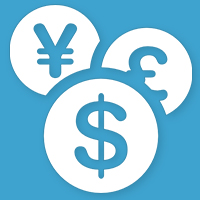 Multicurrency
Currency section will help in converting from one currency to another to check the revenue accordingly.